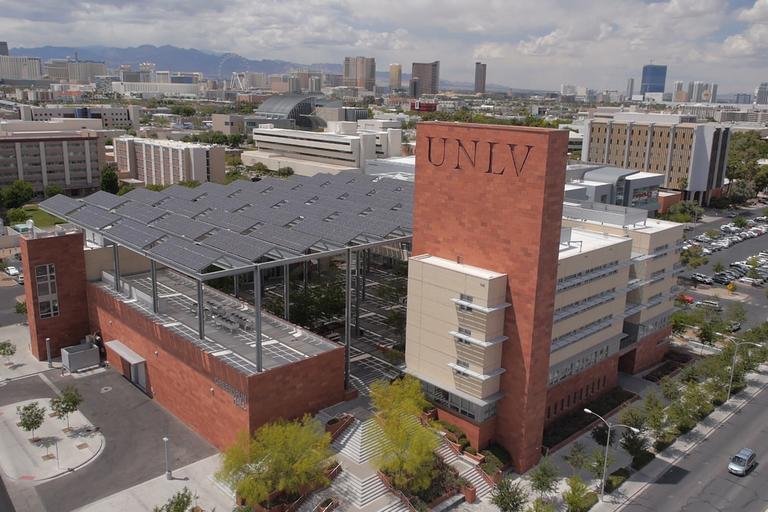 Visit UNLV
Come visit our beautiful campus and tour state-of-the-art facilities. When you visit UNLV, you can explore where you'll be taking classes, check out your future residence hall, and get a glimpse of campus life in action.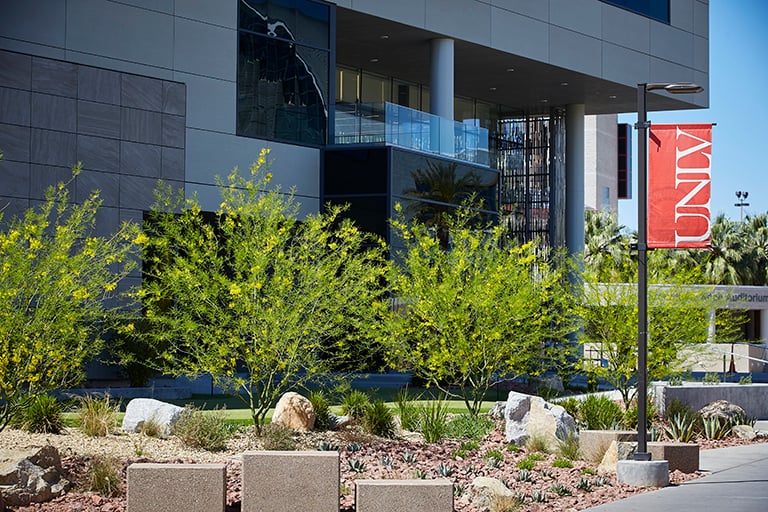 General Campus Tours
Nothing compares to visiting campus! Enjoy a walking tour of our campus and hear first-hand what it's like to study and live here.
Transfer Thursdays
In addition to a campus tour, you'll have the opportunity to learn how UNLV supports transfer students, the admissions process, and course transferability.
Group Tours
Groups of all ages and organizations are welcome to visit campus and learn more about UNLV. Our group tours can be tailored to meet your needs.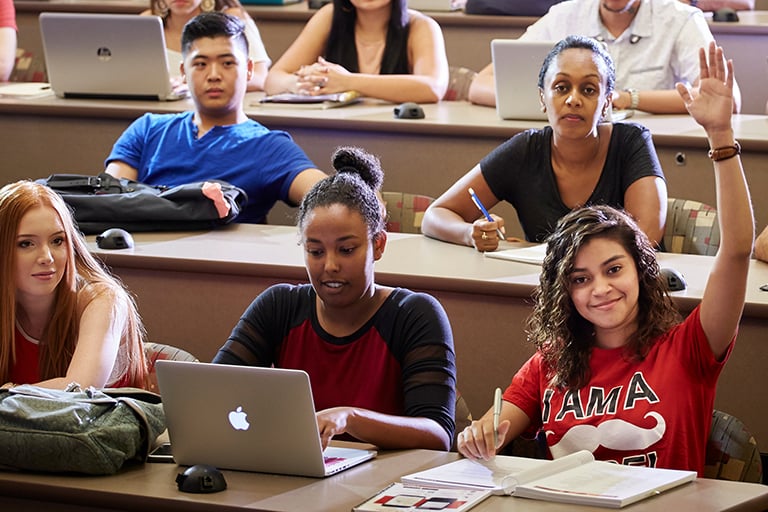 Enhanced Campus Experience
Take a Spotlight Visit to one or more of our colleges for an in-depth look at specific majors or Shadow a Rebel to attend a class with a current student.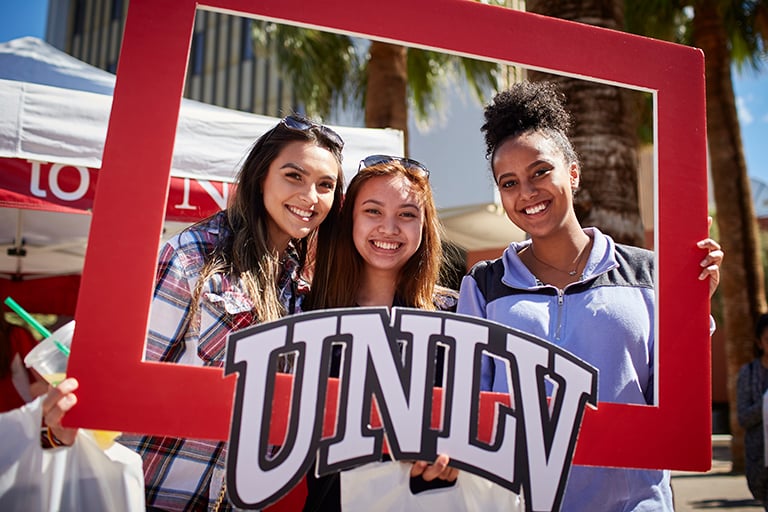 Future Rebel Events
Find UNLV intriguing but need more information? Want to meet other future students? Prepare for life at UNLV by experiencing an event just for future Rebels!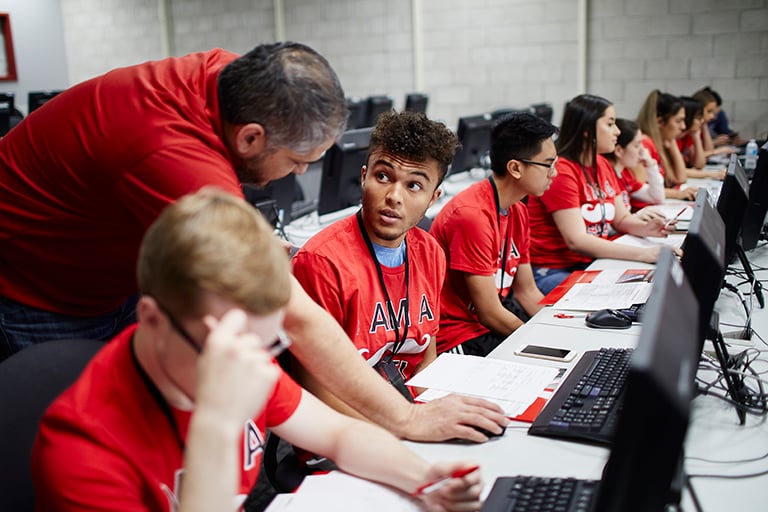 Meet Your Counselor
They will help answer all of your questions about UNLV!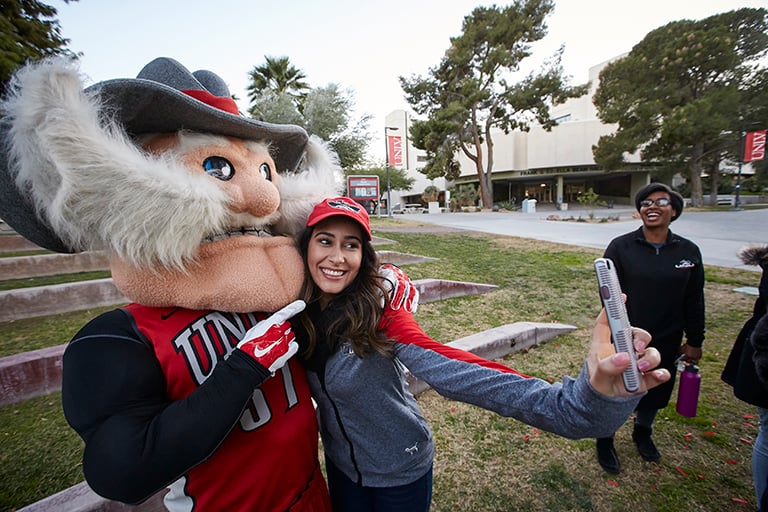 Follow Us
Get admissions tips and updates, learn about events, and see what it's like to be a Rebel!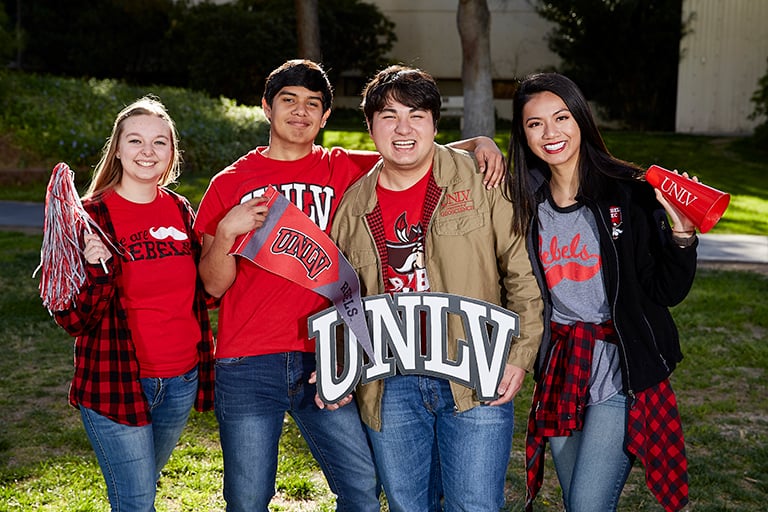 Rebel Rundown
Check out the Rebel Rundown, a UNLV student-run blog.
Contact Us
Mailing Address
University of Nevada, Las Vegas
Office of Undergraduate Admissions
4505 S. Maryland Pkwy.
Box 451021
Las Vegas, NV 89154-1021
Campus Location
Phone
Fax
702-774-8008
Email