Our Campus
Located minutes away from the Las Vegas Strip, and just a short drive from numerous attractions, our 350+ acre campus is at the heart of this thriving city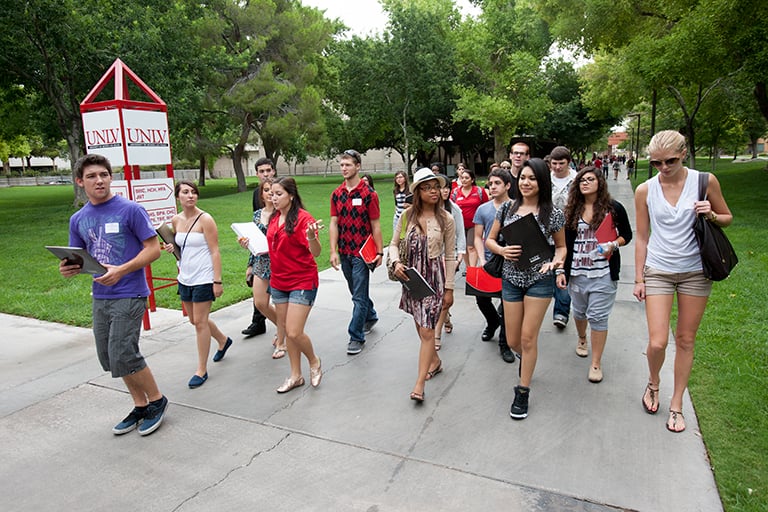 Campus Visits
There's nothing like setting foot on campus! Come visit our beautiful campus and tour state-of-the-art facilities. Whether you're excited to learn more about your major, curious about what it's like to go to a college class, or want to know what it's like to study and live here, you can explore UNLV your way!
Life on Campus
Life on campus has its benefits – from quick access to all your personal needs to independent living with a built-in support system. Choose UNLV and make us your home away from home.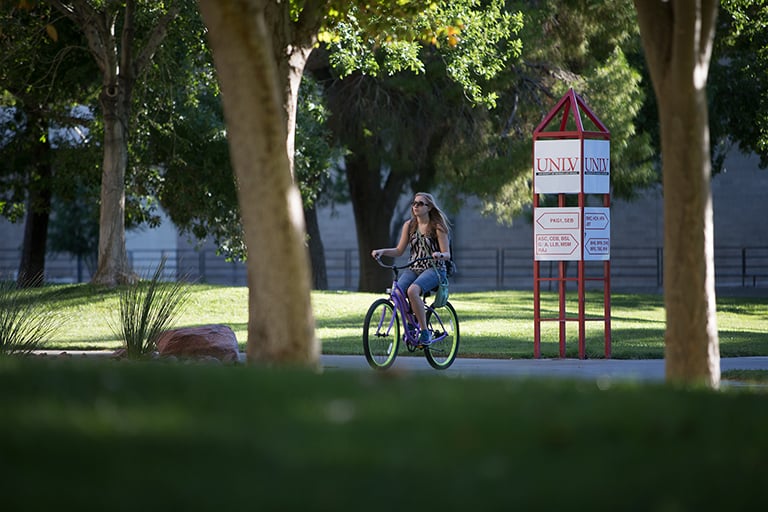 "My favorite place to hang out on campus is the Student Union because every Monday morning when I'm struggling to make it to my early morning classes, I always see someone I know in the SU which brightens my day!"

Kenya, kinesiology major
Landscape and Landmarks
Our more than 350-acre physical campus doesn't disappoint. A designated arboretum, our campus offers lush landscaping and exotic gardens. Find out more about the people and landmarks that make our campus unique.
"The best study spot on campus is on top of Wright Hall. They have tables and umbrellas set up to give you some nice shade, plus it has one of the best views of campus."

Ki Ana, pre-athletic training and kinesiology major